Exclusive
EXCLUSIVE PHOTOS: OC Housewife Alexis Bellino - Before She Was Famous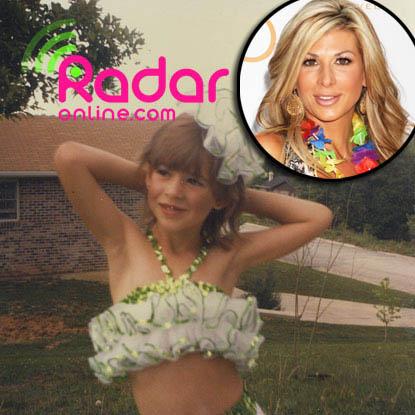 Before she was a working mom, Real Housewife of Orange County star Alexis Bellino was a high school cheerleader!
With her face free of make-up and hair in a trademark '80s bouffant, Alexis - now 33 - is barely recognizable in her teenage years.
But the spicy blonde's penchant for fashion was clear even from an early age.
Posing as a toddler in bloomers and a bonnet, Alexis was the picture of innocence and RadarOnline.com's exclusive never-before-seen photos help explain the socialite's extroverted personality.
Article continues below advertisement