Exclusive
EXCLUSIVE PHOTOS: Audrina Patridge's Childhood Photo Album - She Was A Blonde!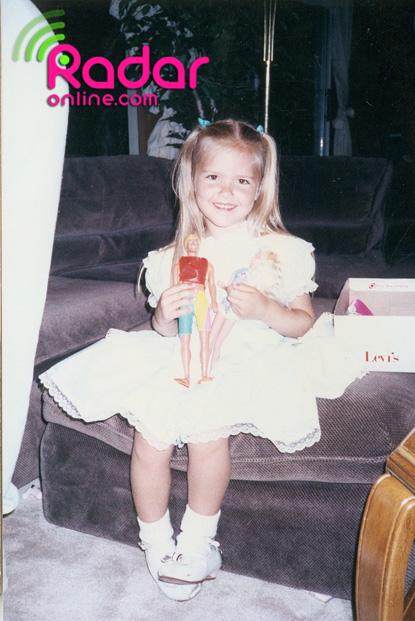 Before she was the brunette bombshell heating up MTV's The Hills and ABC's Dancing with the Stars, Audrina Patridge was simply the blonde girl next door from Orange County, California.
RadarOnline.com has exclusive photos of the reality star's early moments in front of the camera from her first Halloweens to a memorable trip to Disneyland.
Even at less than two years old, Audrina already was tapping into what was hot in the pop culture sphere by dressing up as Madonna! At one and a half years old, Patridge was ready to go trick or treating, donning some lace sleeves to embody a baby Material Girl.
Article continues below advertisement
The next year, she had the candy-getting routine down and went the princess route. While her brother Mark dressed like a clown, Audrina happily wore a tiara and white dress to be a budding Cinderella.
Later on, a still fair-haired Audrina and her sister Casey hit up their local theme park. Luckily for them, that meant a memorable trip to Disneyland! In the photo, the two girls are seen with ear-to-ear smiles as they waved to the camera while posing with none other than Mickey Mouse!
Up next, Patridge is heading back to reality television with a new VH1 show set to begin filming early next year. While Mark Burnett is the executive producer, Audrina is also a producer on the series.
According to a source, the show will include all of Audrina's brood and will document her life with her family as she "tries to navigate the world of fame and celebrity in Hollywood."
RELATED STORIES:
VIDEO: Jimmy Kimmel Blames Heidi & Spencer For Audrina Patridge's DWTS Ouster