Exclusive
EXCLUSIVE INTERVIEW: Survivor Producer's Dad Says He'll Be Convicted In 1 Day In Mexico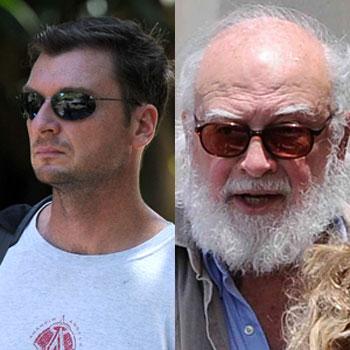 Bruce Beresford-Redman will not get a fair trial if he is extradited to Mexico to face murder charges over the death of his wife Monica, according to the television producer's father, who spoke out exclusively to RadarOnline.com.
"If he's extradited, he's done," a shocked David Beresford Redman told RadarOnline.com.
"If he's extradited, he's done," David told RadarOnline.com exclusively.
David believes there is "not a chance" for a fair trail in Mexico. "Not a chance and the reason is pretty simple, this is a resort town."
Article continues below advertisement
He explained: "You understand how the court system works in Mexico to some degree I'm sure. It's local court, it's in a resort city and the attorney general down there in the state where this occurred has already said how guilty he is, etc., etc., etc., so our Mexican lawyer says it's pretty simple: if he goes down there he'll go before the local court and, you know, by late in the day he'll be convicted."
On Tuesday, US Marshals took Bruce into custody in connection with Monica's murder at the Cancun resort they vacationed at in April. David also revealed details of his son's shocking arrest. "We went off shopping. Bruce was in bed. He's quite ill. He's got an extremely bad cold," David said.
"Apparently they must have rung the bell and he went to the door and they presumably identified themselves and they served an arrest warrant and popped him in some kind of vehicle and took off. And when we came home there was a car parked at the curb and we drove in and Juanita Bruce's mother thought it might be a reporter but he followed us up and he identified himself to Juanita as a Marshal."
Article continues below advertisement
VIDEO: Sister Survivor Producer's Slain Wife Warned Her About Cancun Trip
Bruce is expected to appear at a Federal court on Wednesday in Los Angeles. David said he believes his son's attorney Richard Hirsch will ask for a continuance "because they're going to have pretrial services to review Bruce to see if he's a candidate for bail."
Bruce's mother Juanita added that Monica and Bruce's two young children were not present at the time of Bruce's arrest. "They were not, thank God," she said when asked. Earlier, David told RadarOnline.com that the kids are "fine."