Exclusive
EXCLUSIVE: Heidi Montag Trashing Her Dead Plastic Surgeon For Publicity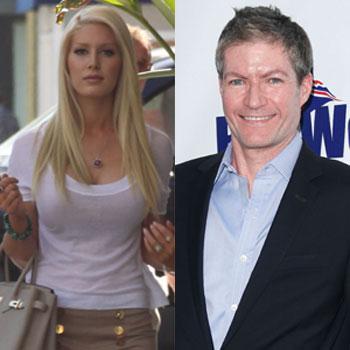 Heidi Montag is a publicity seeking opportunist who used the death of her plastic surgeon to try to stay famous, a close friend of Dr. Frank Ryan told RadarOnline.com in a hard-hitting interview.
Responding to Montag's recent comments on TV that Dr. Ryan misled her about her 10 plastic surgery procedures in one day, Dawn DaLuise told RadarOnline.com: "She is desecrating his memory." Dawn also told RadarOnline.com that Heidi was "obsessed" with Dr. Ryan and he was forced to spurn her advances!
Article continues below advertisement
After his tragic death this summer Dr. Ryan has been fondly remembered by people close to him, but his most infamous patient had only bad things to say about him and his friends are furious about it.
Heidi trashed the dead surgeon in a recent interview with Entertainment Tonight saying "It was a lot harder than I was led on by my doctor…I didn't know how excessive it really was…and to the extent a lot of stuff."
"Heidi Montag is taking advantage of Dr. Ryan's death," DaLuise, Ryan's friend of 15 years, exclusively told RadarOnline.com
Dawn organized the packed memorial for the doctor on November 15, and she slammed Heidi's motives for speaking ill of Dr. Ryan and not attending the memorial celebration his friends and family held.
"Her PR people and agents were weighing the options of her either attending the memorial service for him on Monday or going on TV and talking about him and I guess she decided to trash him instead of remember him," Dawn told RadarOnline.com.
Article continues below advertisement
"Heidi is just trying to stay famous," she said of the reality star who recently admitted she and her husband Spencer Pratt, are broke.
Dawn said that Dr. Ryan told friends Heidi was obsessed with him after her surgeries.
"Heidi was fixated with Dr. Ryan. He told friends that she used to show up and try to talk to him all the time. She was obsessed with him and he spurned her advances," Dawn said.
Dawn defended Dr. Ryan's operations on Heidi, and said her claims of regret are now only for show. "She wanted bigger breasts right after the surgery and she kept going back to him to ask him for more. He did not instigate her surgeries, she insisted on everything.
Irate over the statements Heidi made, Dawn slammed the reality star's tactics.
"Now that he isn't here to defend himself she is vilifying him."