Exclusive
EXCLUSIVE: Gosselin Kids 'Doing A Lot Better' Following 'Expulsion' From School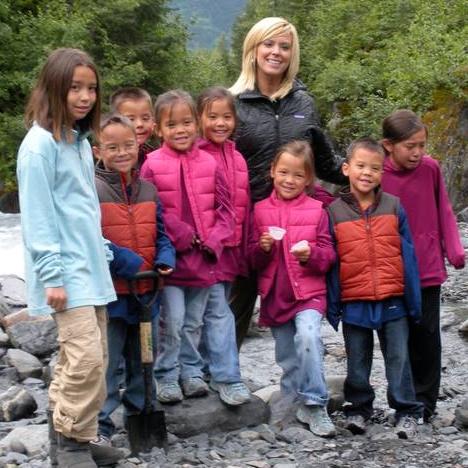 Jon and Kate Gosselin's kids Collin and Alexis are "doing a lot better" after they were surprisingly expelled from their private school recently, RadarOnline.com can exclusively reveal.
A source familiar with the situation tells RadarOnline.com that the two six-year-olds were recently kicked out of their school in Pennsylvania and are currently being home-schooled.
Collin and Alexis were reportedly booted out of the school for 'violence and bullying' as their behavior threatened to spiral out of control.
Article continues below advertisement
But Kate denies that the kids were kicked out of school and says in an interview with Entertainment Tonight, "Two of my children are being tutored at home…doing the identical curriculum."
Disturbingly, she adds: "The pressure was getting to them. We have the divorce anger mixed in with that. They need some breathing time. The goal is to get them back into school as soon as possible." She adds that they are seeking counseling.
A source told RadarOnline.com: "The two kids are doing a lot better. It seems like they are happier now that they are receiving more attention to meet their needs.
"Both Collin and Alexis are happy that they are enjoying spending more time with their mother and also with (their dog) too now that he has returned to the house."
Jon and Kate are apparently on the same page when it comes to dealing with both Collin and Alexis: they have a structure at home to do their school work while any behavioral problems are also addressed.
Article continues below advertisement
The famous reality parents hope that their kids can benefit from a break from school, and they are hoping that they can return to the same school next year to rejoin their brothers and sisters if things improve.
In September 2009, Jon famously went on a verbal rampage, accusing Kate of not looking after the dogs while he was gone.
At the time, dog breeder Jeff Christopher spoke to RadarOnline.com insisting she was just trying to do the right thing.
"Kate is an orderly kind of person," he said. "She was never concerned about the dogs, she just wanted to train them, and so this time with the dogs gives me extra time to train them."
In the ET interview Kate confirms that having their dog Shoka back is helping the kids.
The source adds: "The other kids are doing fine as well, despite the fact they no longer go to school with Collin and Alexis.
"Obviously, the whole family is delighted that their dog has returned to Kate's house.
Article continues below advertisement
"Both Jon and Kate see it as a good way to teach their kids to be responsible by having a dog while it adds to the security around the house.
"At the moment their other German Shepherd, Nala, is staying with the breeder as Shoka was the more playful of the two dogs and was not so playfully aggressive around the kids.
"Although the holiday period can be stressful Jon and Kate are working together to share their time with all their kids at Thanksgiving, Christmas and New Year."
Kate confirmed RadarOnline.com's earlier exclusive report that she and John had worked out a holiday schedule to amicably share the children.
She also said that she plans to continue doing Kate Plus 8. "My kids would fall apart if we didn't," Kate told ET.
Kate Plus 8 airs on TLC Sunday at 10/9c.
RELATED STORIES:
Kate Gosselin Brings Back One Of The Family Dogs