Kate Gosselin Brings Back One Of The Family Dogs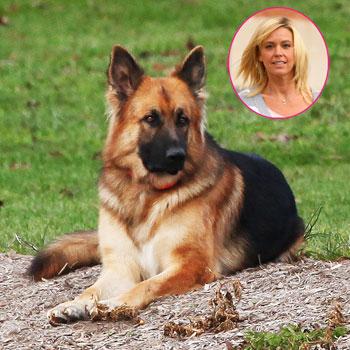 Last fall, Jon and Kate Gosselin's divorce got even more heated over the issue of the family's two dogs Shoka and Nola who were sent to a dog breeder for an indefinite amount of time. Now, RadarOnline.com has confirmed that Kate has made good on a recent promise to bring at least one of the dogs back home.
In September 2009, Jon went on a rampage against Kate regarding the dogs, blaming her for not taking care of them in his absence. At the time, RadarOnline.com spoke to their dog breeder Jeff Christopher who explained that Kate simply wanted to make sure the dogs' training was up to par. "Kate is an orderly kind of person," Christopher told RadarOnline.com. "She was never concerned about the dogs, she just wanted to train them, and so this time with the dogs gives me extra time to train them. They're at the perfect age for training, but they're family dogs so their training won't be that advanced."
Article continues below advertisement