Exclusive
EXCLUSIVE: Case Closed: Russell Brand Escapes Charges After Face-To-Face Meeting With Prosecutor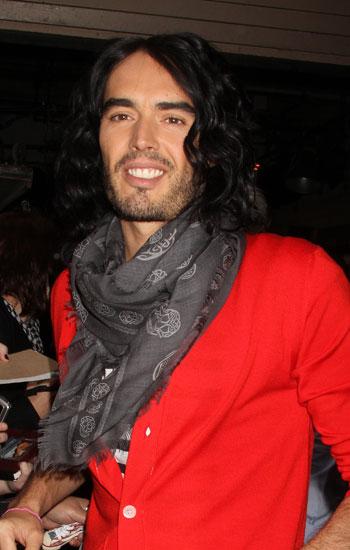 Russell Brand's meeting with the Los Angeles City Attorney's Office scheduled for Friday happened a little earlier than planned and it appears the comedian is off-the-hook for an incident with a photographer at LAX in September, RadarOnline.com has exclusively learned.
Brand, and his attorney Shepard Kopp, met with officials Wednesday, Frank Mateljian, spokesperson for the office tells RadarOnline.com.
Article continues below advertisement
"Mr. Brand came in with his attorney, and met with our officials. No further action is going to be taken in the matter," Mateljian reveals.
Brand, who at the time of the incident was traveling with fiancée Katy Perry to Las Vegas, was arrested on September 17 following an altercation with a photographer who was allegedly trying to shoot up Perry's skirt as the couple made their way through airport security.