Exclusive
EXCLUSIVE: Bruce Beresford Redman's 'Suspicious' Phone Call To Millionaire Pal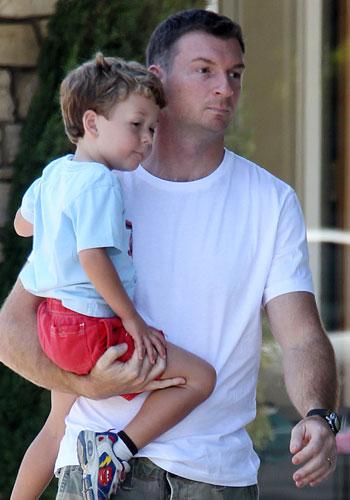 A lawyer for millionaire businessman Tim Blixseth has told RadarOnline.com that his client 'immediately felt suspicious' when he took a frantic telephone call from murder suspect Bruce Beresford Redman.
The wealthy entrepreneur even switched the call to speakerphone so that he had some witnesses for when he actually spoke with Beresford Redman.
In court documents obtained by RadarOnline.com, Blixseth gave a statement to United States law enforcement following the murder of Monica Burgos and said that "he had not heard from Beresford (Redman) in a year when he received an email from Beresford on April 7, 2010, indicating that Beresford's wife was missing.
Article continues below advertisement
Blixseth told authorities he asked Beresford (Redman) to call him, which he did at 6:30pm that evening, and said, "I lost my wife." Blixseth stated "it was if Beresford (Redman) was reading from a script."
The documents said "Blixseth stated the Beresford (Redman) was very calm and it was as if he had just lost his dog."
COURT DOCUMENTS: Read The Extradition Order Filled With New Details Of Murder
And now the Blixseth's attorney, Michael Flynn, revealed how his client was surprised to get the call from Beresford (Redman) who was only a faint acquaintance of his.
"The reason that he called Tim was because he knew that he owned a resort in Mexico and felt that he might be able to help in with some of his contacts," Flynn said.
"Tim knows a lot of people in the entertainment industry because he is an accomplished song writer too and he had met (Beresford) Redman about a year before at some Hollywood event.
EXCLUSIVE: 'Survivor' Producer Bruce Beresford-Redman Arrested
Article continues below advertisement
"When he called him, he was immediately suspicious and put the call through to speakerphone so that three or four other friends could witness the conversation.
"Immediately afterwards, Tim called the FBI because he was anxious about the way (Beresford) Redman spoke and when he told him that his wife had gone missing in Mexico.
"My client has nothing to hide and will fully cooperate with the authorities in any future trial. Bruce Beresford Redman was not a close friend of his or anything like that."
Beresford Redman was arrested on November 16, 2010 in California - on an extradition order from Mexico - in connection with his wife's murder in Mexico.
He will remain behind bars until a November 29 hearing - the U.S. Attorney told a judge in the United States District Court it wanted Bruce locked up until he is extradited back to Mexico.
He has been charged in Mexico with the murder of the mother-of-two who was found on April 8, 2010 in a sewer at a luxurious Cancun resort where the couple was staying.