EXCLUSIVE: Bristol Palin's Dance Partner's Dad: 'Comparing Her To Jennifer Grey Was Like A Volkswagen To Rolls Royce'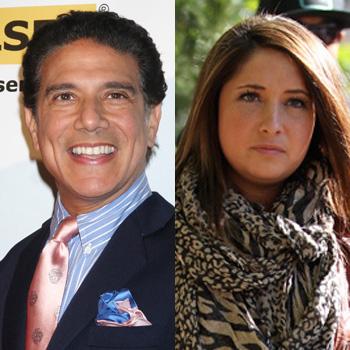 Single mom Bristol Palin may have landed Dancing With The Stars' third place, behind ultimate winner Jennifer Grey, but it didn't come as much of a surprise to one astute judge -- the famous father of the single mom's dance partner Mark.
Corky Ballas, a retired professional ballroom dancer who has one a host of awards, told RadarOnline.com: "Comparing her (Bristol) to Jennifer Grey was like a Volkswagen to Rolls Royce."
Article continues below advertisement
"Everyone expected Jennifer to win," he added, "Nobody puts baby in the corner; come on! She danced in Dirty Dancing. It would have been a joke if she didn't win."
Corky has trained many of Dancing with the Stars' professionals including Karina Smirnoff, Julianne Hough, Derek Hough and Tony Dovolan.
VIDEO: Jennifer Grey Wins Dancing With The Stars!
This season, he partnered with Florence Henderson until she was eliminated in week five of the competition.
"No one was mad that Bristol lost," Corky told RadarOnline.com. "At the end of the day, this is a TV show. People just had way too much invested in the show."
While Corky took the dance floor on the season finale, he also found time to speak with Bristol's mom, the former Vice Presidential candidate, Sarah Palin, during a backstage catch-up.
"I spoke with Sara and congratulated her on how well Bristol did," Corky said.
Article continues below advertisement
"I told Sara that Bristol put on a brave face throughout this entire ordeal. Not only does the show kick your butt -- with the dancing and training -- Bristol had to deal with a lot of other stuff."
"People called her names, saying she's fat and calling her mother stupid.
"For that young woman to go out there like that and perform her butt off, that takes tenacity and thick skin. I tip my hat to Bristol."