Elizabeth Smart Reveals Graphic Details Of Rape During Testimony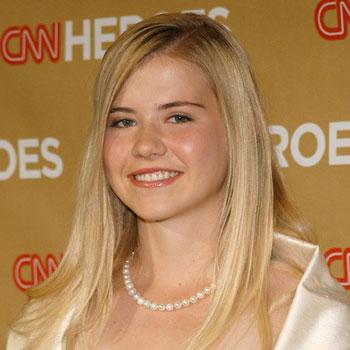 Article continues below advertisement
Charges against him include the kidnapping and sexual assault of Smart when she was only 14-years-old.
The court heard how Mitchell held Smart by attaching a cable around her ankles in his make-shift camp and gave her the Islamic name Shear-Jashub.
Smart said: "It was out of the book of Isaiah, the son of Isaiah was named Shear-Jashub - it meant the remnant will return.
"I asked the defendant if I had to be called that name and he said he would allow me choose a middle name that I could be called for a time. However, I could not be Elizabeth or Ann, and it (the name) had to be out of the Bible.
"I chose Esther."
Smart told the court that she talked to her captor about her parents Ed and Lois Smart and how much she loved them but he became increasingly agitated and told her to stop focusing on them.
According to Smart, Mitchell told her to call him and his partner Wanda 'mom' and 'dad' when they were out in public.
She revealed that when Mitchell started drinking, he would start talking in a vulgar fashion to her about women's bodies.
Article continues below advertisement
Smart said, "He used it fairly frequent, but he would especially use it while he was drinking or before he would rape me.
"He would use vulgar language. Well um, there came a time when he said that we had to sink below all things so one day we could rise above all things and he brought pornography in the camp and he would talk about the women using vulgar terms.
Chillingly, Smart revealed that each time before he raped her, Mitchell would tell her "I'm going to f*** your eyes out."
SHOCKING PHOTOS: Inside of Jaycee Lee Dugard's Kidnapper's Home
Smart told the court that as time went on, Mitchell gave her a key to wear around her neck before cutting the cable off her ankle.
"I would have had to stand up right next to him, unzip the tent right next to this head, go outside and unlock the lock that connected me onto the stationary cable, coil my cable up and run down the mountainside," she revealed
Article continues below advertisement