Demi Lovato's Partying Caused Fight That Sent Her To Rehab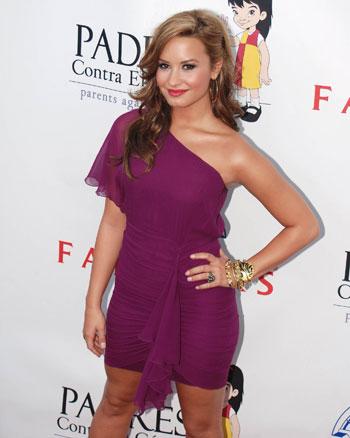 Demi Lovato had a shocking "physical altercation" with a dancer on her tour who she thought tattled on her partying ways, according to a new report. The incident prompted the teen star to check into a treatment center for physical and emotional issues.
After a recent concert, Demi and a "very small group" went out together following a dinner with her parents, band, and dancers. However, the tour managers and her stepfather Eddie De La Garza heard some troubling details about the group's night of partying.
Article continues below advertisement
"When tour management found out about this, they talked to the people involved, including Demi," a source told People. "Demi reacted badly and perceived that someone on tour had told on her."
Demi confronted a dancer on her tour the next day while on a flight. "There was a short, physical altercation," the source said. The fight was "one-sided."
A family source then told the magazine that Demi "felt awful" afterwards and she and her family decided she should get immediate help.