Demi Lovato's Childhood Friends Rally Around Her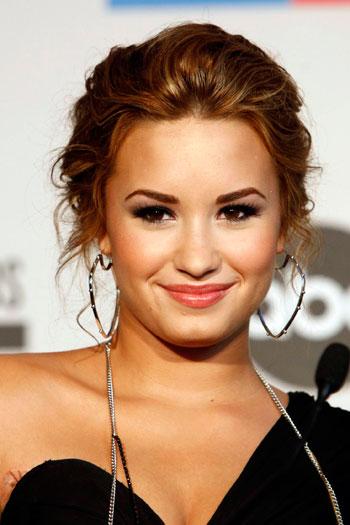 As Demi Lovato deals with "emotional and physical issues" in a treatment center, her childhood friends are standing by her and rallying support for the teen star.
Two of her longtime friends from Texas have taken to their Twitter pages to publicly lend their support. "Let's get #prayfordemi trending again!" Marissa Callahan wrote on Monday shortly after the news broke of Demi leaving the Jonas Brothers tour to seek treatment.
Article continues below advertisement
"I love you SO much D. I would give anything in the world to be with you right now. <3" Marissa said.
Her other childhood pal Nolan Nardechhia- who took Demi to his prom since she promised to do so when they were in Kindergarten- called his pal "one of the strongest loving people I have ever met."
He added: "Hope and love for you best friend."
In an exclusive interview with RadarOnline.com, Demi's father Patrick said the pressures of Hollywood got to the singer. "There are a lot of pressures. That is one of the things I worried about when she signed with Disney," he said.