Conan O'Brien Scores In Talk Show Premiere On TBS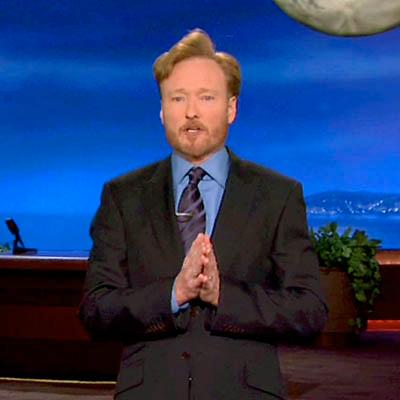 Score one for Team Coco.
Preliminary ratings for the premiere of Conan on TBS Monday night show O'Brien's new cable talk show beat Jay Leno, David Letterman, Jimmy Fallon and Craig Ferguson.
Conan drew a 2.8 rating, while The Tonight Show with Jay Leno was a close second with 2.7 and Late Show with David Letterman was third with a 2.5. Ferguson and Fallon trailed far behind.
Industry insiders point out these are shaky preliminary local market ratings, and that we'll know more about how exactly Conan fared when the national cable ratings are released later Tuesday.
Article continues below advertisement