Brandi Glanville To Meet With Mediator, Eddie Cibrian & LeAnn Rimes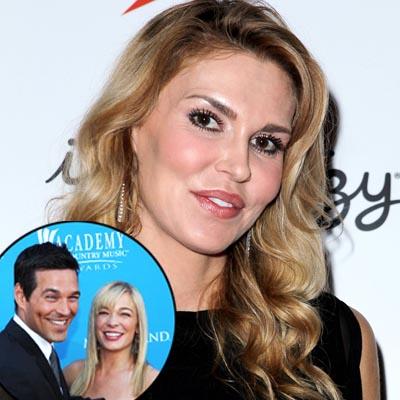 Brandi Glanville says she's meeting with her ex Eddie Cibrian, his girlfriend LeAnn Rimes, and a mediator to discuss custody issues next week "and talk with them about what is ok for my kids," RadarOnline.com has learned.
The pair currently share 50-50 custody of their young sons Mason and Jake, according to Glanville.
In a comprehensive e-mail interview with Celebitchy, Glanville said nothing Rimes does surprises her, just a month after the pair were officially divorced as a result of Cibrian's 2009 affair with the How Do I Live singer.
Article continues below advertisement
"I don't listen to her music and have no plans to start, but nothing she does surprises me," Glanville told the Web site.
Glanville admitted that relations between the exes has been strained in the wake of their split.
"Eddie and I generally don't speak," she told Celebitchy. "I reach him through his assistant, or sometimes a text message."
As for her DUI arrest late last month in Beverly Hills, Glanville said she doesn't expect the incident to hinder her with the mediator, or in family court.
"My DUI didn't fall on my custodial day, my children were never in any danger because they were not in my care," she wrote. "He could not legally use it against me (trust me I checked)."
Of a recent TV interview a Rimes and Cibrian gave - in which they were all over each other - Glanville said she "saw the interview" and "it wasn't anything different than what I see and hear on the soccer field- no biggie, sooo over them all I care about is my kids."
Article continues below advertisement
Glanville was officially divorced from Cibrian in October, more than a year after his fling with Rimes was uncovered by the tabloids when the pair were filming the Lifetime movie, Northern Lights. Rimes - also married at the time her affair with Cibrian was revealed - divorced her hubby of 7 years, former dancer Dean Sheremet, in June of 2009.
RELATED STORIES:
VIDEO: LeAnn Rimes Has 'No Regrets' About Affair With Eddie Cibrian