Real Housewives Of Beverly Hills Spill Their Plastic Surgery Secrets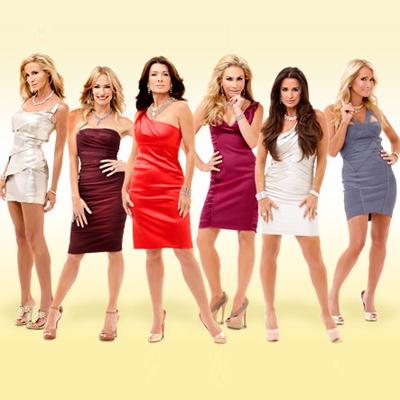 The cast of The Real Housewives of Beverly Hills - Taylor Armstrong, Camille Grammer, Lisa VanderPump, Kyle Richards and Kim Richards - stopped by SIRIUS XM's Judith Regan Show this week and talked candidly about going under the knife - and the needle.
Former child star Kim Richards kicked off the confessional with this tidbit: "Well, according to my sister, Kyle, I need a nose job, Botox and a mini-tuck," which Kyle defended by calling it "sisterly advice," and then came clean herself, admitting to a nose job.
Article continues below advertisement
"How about Botox, Restylane," Judith persisted. Kyle conceded to having Botox injections as well, but keeping them a secret from her husband.
Adrienne Maloof, whose husband is a plastic surgeon, confessed to Botox, fillers, boobs, and nose.
Judith then turned her attentions to Kim, who revealed that she has had Botox injections and breast implants, which she later removed, saying, "They made them too big and I couldn't see my feet."
Lisa Vanderpump was not quite as forthcoming, saying, "Judith, I plead the fifth." But she quickly broke down and quipped that she has "a bucket of Botox" in her face.
Taylor Armstrong was brutally honest: "I know. Just start from the top, right? You should've seen what I looked like before, oh my God! I mean, scary." Taylor then went one to list procedures including filler, Botox, and breast implants.
Article continues below advertisement
Camille Grammer was also a bit gun shy, attempting to invoke her right to the Fifth Amendment. But when pressed, she joined her co-stars in full disclosure. "Oh god, what have I done? Let's see, obviously I've had a breast augmentation and...Botox absolutely…just a crock full of Botox."
The Judith Regan Show airs exclusively on SIRIUS XM Stars (SIRIUS channel 102/XM channel 155) Wednesdays from 6:00 pm– 8:00 pm ET.