Why Max Weinberg Really Left Conan O'Brien's Show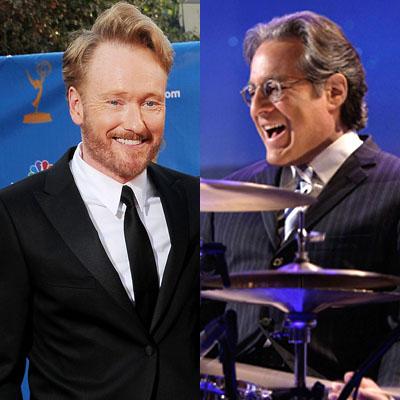 When Conan O'Brien makes his TBS debut this fall, he will be without one very familiar face: longtime band leader Max Weinberg. For the first time since announcing his departure with the comedian after 17 years, Weinberg reveals why he really left and RadarOnline.com has his shocking comments.
"I can make a little news here, which I haven't talked about to anybody, but on Feb. 8 I came to the end of a 26-year watchful, waiting odyssey that culminated in 12 hours of massively invasive open-heart surgery," Weinberg told Fancast.com's Adam Buckman.
Article continues below advertisement
The E Street drummer's departure sparked rumors ranging from whispers he was unceremoniously dropped from the band to allegations that he was eyeing a turncoat move to Jay Leno. Weinberg says he learned he needed a valve repair twenty six years ago but until recently, didn't have to do anything but monitor the condition. However, his health worsened with age.
He revealed he got the surgery a mere two weeks after Conan's version of The Tonight Show went off the air.
"It was very dramatic. At my age, just being in this business for as long as I've been, nothing really surprises me, particularly in the landscape of television. But any abrupt ending to anything is shocking," Weinberg said about the Conan-Leno controversy.
"It was very weird and awkward and, of course, I felt really bad for some of the people who moved out there – over a hundred people from New York who really took the hit, people who had purchased homes."
Article continues below advertisement