Tony Curtis To Be Buried Monday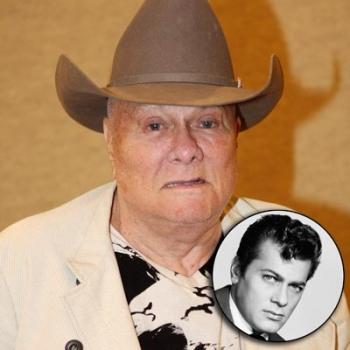 Funeral services for legendary Hollywood actor Tony Curtis, who died last week at 85 after suffering cardiac arrest at his Henderson, Nevada home, will be held Monday in Las Vegas, RadarOnline.com has learned.
The funeral service and burial will be open to Curtis' family, friends, and fans. Curtis' longtime confidante Gene Kilroy told the AP the actor always had a special connection toward his fans, as "he had a certain way of making everybody feel like they were Spartacus."
Article continues below advertisement
An invite-only reception at the Luxor hotel-casino for about 200 guests will follow the service. High profile personalities expected to pay their final respects to the Oscar nominated actor include his daughter, actress Jamie Lee Curtis, billionaire investor Kirk Kerkorian, actor Kirk Douglas and singer Phyllis McGuire.
Curtis, who was born Bernard Schwartz to poor Jewish immigrants in the Bronx, carved out his legacy as a silver screen beefcake in more than 140 films, and roles such as escape artist Harry Houdini, a slave in Spartacus and a hustling Naval officer in Operation Petticoat.
Curtis was married six times, first to Psycho actress Janet Leigh, mother of Jamie Lee. He leaves behind a widow, Jill Vandenberg, whom he married in 1998. She is 42 years his junior.
Through his marriages, he had six children; one son, Nicholas, died of a heroin overdose in 1994 at age 23.
Actress Gloria Stewart Dies At 100
In recent years, the actor had channeled his efforts into a refuge for wayward horses, the Shiloh Horse Rescue and Sanctuary, which he ran with his wife on the California-Nevada border.