Reclusive Ken Wahl Reacts To Death Of TV Icon Stephen Cannell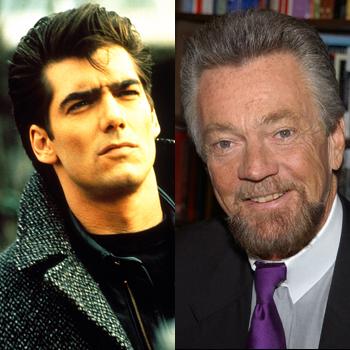 The death of TV's legendary Stephen J. Cannell Friday brought out a flood of comments from the actors who starred in his shows and the producers, directors and writers who were influenced by his work.
Now the extremely reclusive Ken Wahl, who starred in the title role of Cannell's Wiseguy series, has surprisingly come forward with a statement to RadarOnline.com.
"I am going to miss Stephen," Wahl says. "He was such a nice family guy and friend that never threw his weight around when he could have. I feel a piece of me has died."
Article continues below advertisement
Cannell created many of the most popular shows of the 80s and 90s including The Rockford Files, The A-Team, 21 Jump Street and Wiseguy, which ran from 1987 to 1990, and is considered by many critics to be one of the best TV show ever.
Cannell gave Wahl the opportunity to write an episode and direct another one, but he left the show after three seasons amid controversy over his behavior he show lasted only a few episodes after that, but Cannell always publicly defended his star.
Wahl had hoped to return to movies, where he'd already established himself pre-Wiseguy, but that was not destined to happen. He fell down a flight of stairs and broke his neck.
There were a few B movies and a Wiseguy TV movie in 1996. The career was over and Wahl went into hiding.
Ken says he was "shocked" to learn of Cannell's death from cancer because he'd spoken to his former boss in May to wish him a happy birthday, and Stephen hadn't let on he was ill. Losing his old boss at the age of 69 was also a surprise to Wahl because the much-loved Cannell was a "health nut, never drank or smoked, always ate organic foods."
Wahl has not revealed if he'll come out of seclusion to attend a Cannell memorial.
Related Stories: