PHOTOS: Sexiest Friendly Exes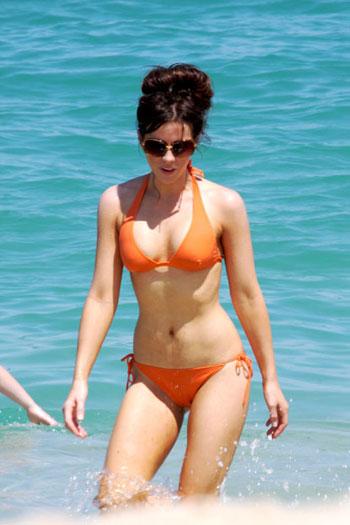 While it is hard to go from lovers to friends, some Hollywood celebrities have mastered the art of making amends. RadarOnline.com has compiled a list of the friendliest exes who have managed to overcome public breakups and remain on good terms with one another.
Melding your old romance with your new one is always a tricky task but Demi Moore and Bruce Willis, Michael Sheen and Kate Beckinsale, Penelope Cruz and Tom Cruise, Jude Law and Sadie Frost, and Denise Richards and Charlie Sheen have managed to do just that.
Article continues below advertisement
Cruz has been spotted chatting up Cruise's wife Katie Holmes at several high-profile events, Demi and Ashton Kutcher were guests at Bruce Willis' wedding to Emma Heming, Michael Sheen trick or treated with ex Kate Becksinale and her husband Len Wiseman (Wiseman met Becksinale while directing her and then partner Sheen in a movie!), Sienna joined Jude and Sadie in celebrating their daughter's birthday, and Denise let Charlie in on her New York trip (now infamous thank to his hotel room antics) with their girls.