PHOTOS: Meet Hollywood's Sexy New 'It' Girls! Who Are They -- & Who Needs To Watch Out?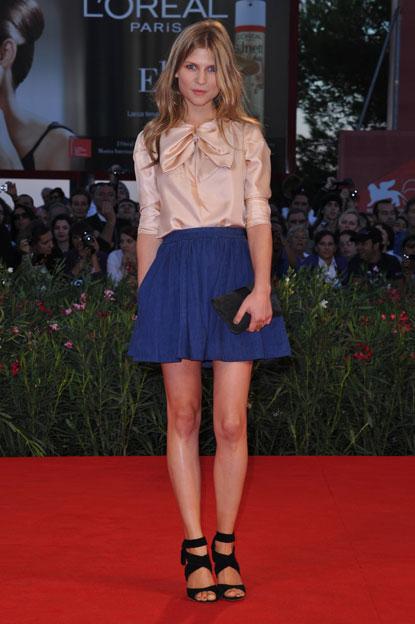 Every year a new crop of It Girls pop up from out of nowhere, stealing the buzz from the Katy Perry's, Angelina Jolie's and Megan Fox's of the entertainment industry.
RadarOnline.com has the inside scoop on the latest group of up-and-comers in town -- and what current It Girls need to watch out for their new competition!
What happens when an Angelic model steals the action from a big screen babe?
Just ask Rosie Huntington-Whiteley, who replaced Megan Fox as the Transformers babe in the popular franchise.
Article continues below advertisement
The Victoria's Secret and Burberry model is painfully gorgeous and already has a leading man on her arm -- the hunky Jason Statham.
Hollywood loves sexy and sultry vixens who live on the edge, so you can be sure that Boardwalk Empire's Paz de la Huerta isn't a name that will go away any time soon.
The NYC bred Spaniard isn't new to Hollywood, having a slew of indie films on her resume, but insiders are buzzing about her performance in Boardwalk Empire - as well as her beyond exotic looks.
The tattooed and free spirited thespian has what it takes to be Hollywood's new bad girl, a role that Angelina Jolie played so well for so many years!
You may have never heard the name Andrea Riseborough, but that is about to change!
The Brit babe was the most talked about gal at the Toronto Film Festival, starring alongside Carrie Mulligan and Keira Knightley in Never Let Me Go, but her biggest break has yet to hit.
Article continues below advertisement
The flawlessly faced actress is shooting the Madonna directed movie W.E., playing the starring role of Wallis Simpson.
Watch out Carrie Mulligan... there is a new indie darling in town.
Kate Mara has been a Hollywood name for quite some time, but she is about to get some major competition -- from her little sister!
When Rooney Mara scored herself the coveted lead role in the highly anticipated The Girl with the Dragon Tattoo, the Nightmare on Elm Street starlet instantly created buzz.
With her angelic beauty and superior style, she is destined for box office success.
She isn't the only sibling-to-the-stars to make our hot list!
After years of small roles in movies, Dakota Fanning's 12-year-old sis Elle has positioned herself as a Hollywood player, scoring the coveted role alongside Stephen Dorff in Sofia Coppola's Somewhere, which will hit the big screen on December 22.
From Nicki Minaj to Emma Stone, find out all about the biggest up-and-coming names in Hollywood on RadarOnline.com!