PHOTOS: Lady Gaga's Witchy Outing With Anderson Cooper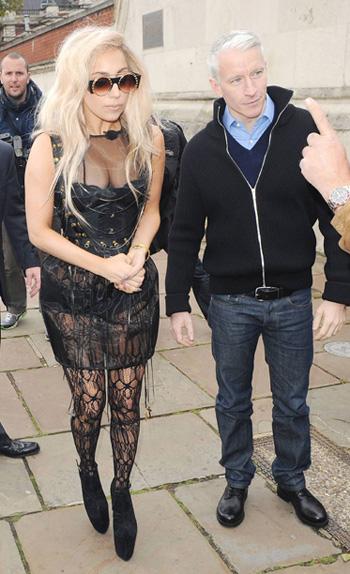 Lady Gaga continued to showcase her Halloween-inspired wardrobe on Saturday, showing up for an interview with Anderson Cooper in a witch-inspired lace getup.
In a corseted, sheer dress, lace leggings, and velvet platform shoes, Gaga broke from her gothic all-black ensemble with a warm hug and smile for the CNN television host.
As cameras and fans followed, the two strolled along the South Bank of the Thames in London for a chat.
Article continues below advertisement