PHOTOS: Kendall Jenner - Friday Night Lights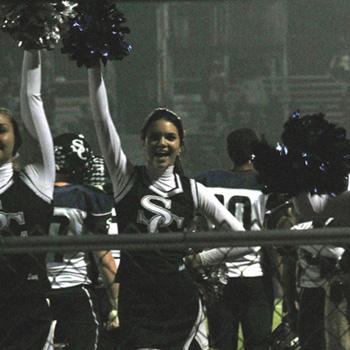 Kendall Jenner was in her too-cute-for-words cheerleader uniform Friday as her high school competed on the football field.
Even with no Sue Sylvester there to coach them, the girls on Kendall's squad have still become a major draw for fans who may be hoping to see some of her big half- sisters -- the Kardashian girls -- in the stands.
But this Friday night, they were all busy in Las Vegas celebrating Kim's 30th birthday.
Article continues below advertisement