PHOTOS: Celebrity Plastic Surgery: Did They Or Didn't They?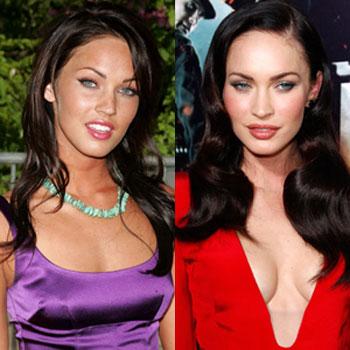 Has Kim Kardashian had butt implants? Did Kate Gosselin get fake boobs? Did Megan Fox get a nose job? RadarOnline.com investigates what stars have (allegedly) upgraded their physical assets, according to plastic surgeon-to-the-stars Dr. Lawrence Koplin.
Dr. Koplin, who did not perform surgeries on any of these stars, analyzed before and after photos of 15 different stars, giving his expert opinion to whether they had, or had not, gone under the knife. All of his answers are revealed in RadarOnline.com's photo gallery:
Article continues below advertisement
What about Jennifer Aniston and Courteney Cox?
Who is real and who is fake? You will be shocked when you find out what the real 90210 Doctor dishes in these before and after photos!
When Megan Fox hit the red carpet of the Jonah Hex premiere back in June, she had everyone buzzing about her transformed look. Showing off her assets in a plunging neckline Armani Prive red mini, the sexy star looked a whole lot different than she did only a few months earlier.
Article continues below advertisement
Sandra Bullock's beautiful face has barely changed over the past 20 years. Is the Academy Award winning actress' stunning look a product of good genes or good doctors?
What scandalous pop star had her implants removed, just in time for her career comeback, and what Spice Girl demonstrates the phenomenon of "breasts on a stick," according to Dr. Koplin?
Click here to find out the answer to all of these questions and more in RadarOnline.com's special plastic surgery feature.