Nobody Wants Joe Jackson To Be Part Of Michael's Estate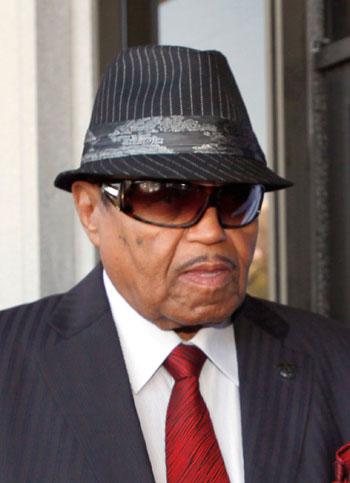 Brian Oxman, attorney for Joe Jackson, appeared in a California Appellate court Wednesday afternoon to present arguments as to why his client should be allowed to challenge the administration of Michael Jackson's estate.
At issue is the November 2009 decision made by Judge Mitchell Beckloff, ruling that Joe wasn't an heir or beneficiary of his late son's estate because the pop icon intentionally left him out of his will and trust.
Article continues below advertisement
Oxman attempted to persuade the three judge panel - arguing that Joe had filed a wrongful death lawsuit against Dr. Conrad Murray, giving Mr. Jackson legal standing as a beneficiary or heir to the estate.
The judges peppered Oxman with questions about why his client had not filed a creditor's claim and why he also withdrew his request for an allowance from the estate.
Oxman stated that the decison to drop the family allowance was made because, "My client didn't want to open himself up for scrutiny."
Powerhouse attorney, Howard Weitzman, appeared on behalf the executors of Michael's estate and told the judges, "Judge Beckloff gave Mr. Oxman the opportunity to show proof that Mr. Jackson had legal standing, and he didn't."
Weitzman also reiterated what the judges had already questioned Oxman about - Joe Jackson never filed a creditor's claim and withdrew his request for a family allowance from the estate.
Article continues below advertisement
Also present in the courtroom was guardian ad litem for Michael's three children, Margaret Lodise who told to the judges, "The estate owes it to my clients to look out for their best interests," in regards to claims made against the estate.
After the hearing, Weitzman told RadarOnline.com that the ruling could be issued within the next several weeks and he's not worried about Oxman's claims.
"This is frivolous, we are confident in our case."
Joe Jackson was not present in court.