Michelle 'Bombshell' McGee Has 'No Regrets' About Affair With Jesse James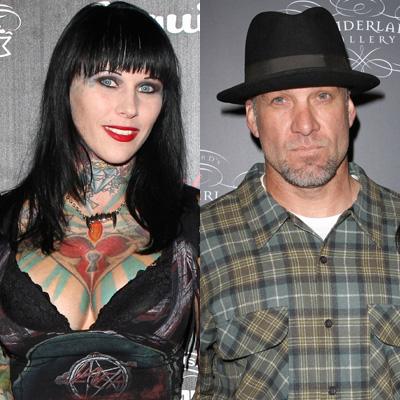 Michelle "Bombshell" McGee has dropped yet another bombshell -- that she has "no regrets" about her affair with a then-married Jesse James, RadarOnline.com can report.
"I would do it all over again if I had the chance," she told the Herald Sun, an Australian newspaper.
McGee - in Sydney for the annual SexPo exhibition - told the Herald Sun that she "wasn't the one who broke a vow", adding James lied about his marriage to Sandra Bullock. She even went so far to say that she would like to sit down with the Oscar winning actress to discuss what happened if given the chance.
Article continues below advertisement
McGee, 32, admitted though that if she could change anything, it would be her permanently inked body art; her Nazi -inspired tats, in particular, have attracted widespread criticism.
Since the scandal broke in March , the media has swarmed McGee and she says, labeled her a homewrecker, but with children of her own (Avery, 6, and Elijah, 12) she's tried to keep them out of this kind of spotlight.