Michael Lohan Suffers Neck Injuries In Attack, Police Say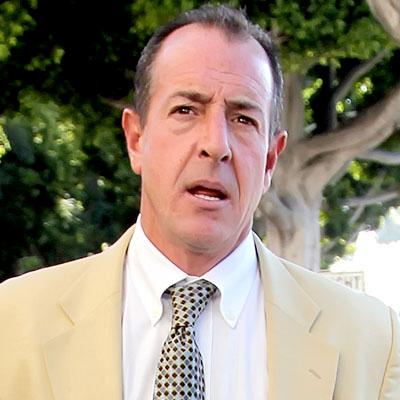 Michael Lohan was attacked Thursday night outside a home in Santa Monica, police told RadarOnline.com, confirming the 50-year-old father of troubled screen star Lindsay Lohan suffered minor injuries to his neck as result of the ambush.
According to the Santa Monica Police Department, who took a report of the incident at 9:55 pm, Lohan was outside a home in the 1600 block of Ocean Front Walk when the unknown attacker assaulted him from behind, cutting him with an unknown object on his neck.
Article continues below advertisement
Michael Lohan Makes Statement That He's Done Making Statements
Lohan said he fought his attacker -- described by police as a white man in his 50s or 60s, and wearing a black track suit -- who bolted from the scene on foot. Lohan was not transported to seek medical attention following the attack, police said.
As RadarOnline.com previously reported, Michael earlier this week said that he had turned over a new leaf in regards to his frequent media appearances, and said he would be keeping quiet for now on, in hopes of eliminating any "hurt, pain and embarrassment" his family suffers as a result of his animated public tirades.