Kourtney Kardashian Reveals Baby Mason Is Now Walking!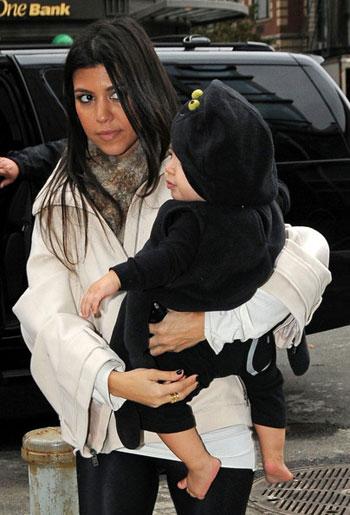 Kourtney Kardashian is passing on her head-turning fashion sense to her baby son Mason. On Thursday, she debuted his Halloween look for the year and also revealed his latest milestone: walking!
The tiny tot kept warm from the autumn air in his snugly black Spider costume as he and his mom made their way to music class.
"Because Halloween is coming up this week, all the kids in the class dressed up, which was so adorable," Kourtney wrote on her blog.
Article continues below advertisement