George Clooney Writes Op-Ed, Trying To Stop 'The Next Darfur'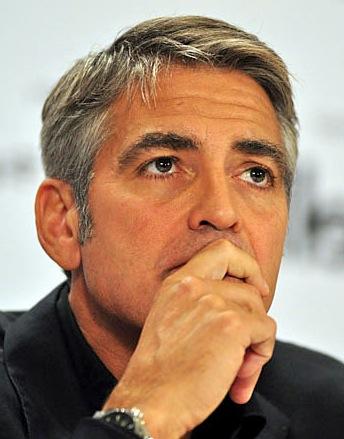 He's already met with President Obama and been interviewed on CNN by Larry King, now George Clooney has taken his campaign against "the next Darfur" to the Op-Ed pages of The Washington Post.
As RadarOnline.com has reported, Clooney is one of Hollywood's leading activist stars, raising awareness and funds for several causes. He's become most closely identified with trying to help people caught up in the genocide in the Darfur region of Sudan.
Article continues below advertisement
Now he's campaigning to stop what may be a repeat of that catastrophe in another Sudanese region, Abyei.
Clooney and John Prendergast, co-founder of the Enough Project, penned a compelling piece for Sunday's The Washington Post, begging the world's developed nations to step in and prevent another deadly ethnic war.
Clooney seems to relish following in the footsteps of his journalist dad, Nick Clooney. The two even traveled to Darfur together last year in what Clooney Sr. called a "life-changing" experience.