Exclusive
EXCLUSIVE: Snooki Three Months Celibate? Uh, Think Again!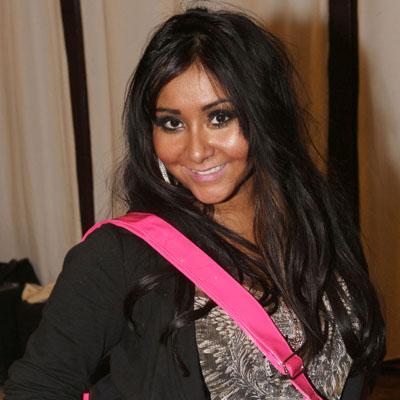 Snooki may be getting a little too much of that Jersey Shore salt air, and it appears it may be affecting her short term memory!
On Thursday, Snooki and Jenni "J-WOWW" Farley were guests on the Mojo In The Morning show and Snooki dished on how she's not getting any action.
During the interview, Snooki professed to the world she "couldn't even tell you (the last time she had sex)" and added she "thinks it was three months (ago)."
Article continues below advertisement
But sources close to Snooki's ex-smoosh Jeff Miranda tell RadarOnline.com that the pint-sized reality TV star is a bit off on her timeline.
"They had sex back in August when Jeff spent the night at the house," the source says of the couple's last hook-up.
But one thing is for sure - whenever the Snookster last smooshed, it was protected.
When asked in the interview about her last sexual encounter and whether it was unprotected, Snooki laughed and said "Um, no!"