Exclusive
EXCLUSIVE: Russell Brand Altercation Under Investigation By LAPD, Charges Pending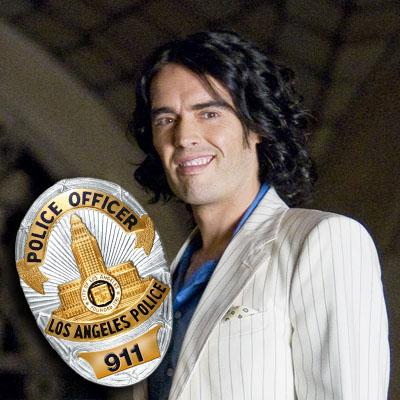 Actor and comedian Russell Brand will likely find out next week if he will be facing misdemeanor charges stemming from his scuffle with a photographer at LAX earlier this month, RadarOnline.com has exclusively learned.
Brand, who was traveling with fiancée Katy Perry to Las Vegas, was arrested on September 17 following an altercation with a photographer who was allegedly trying to shoot up Perry's skirt as the couple made their way through airport security.
Article continues below advertisement
According to Los Angeles City Attorney spokesperson, Frank Mateljian, "The case was sent back to LAPD for further investigation. Our office needs further information. A decision is expected to be made next week on whether we will be charging Mr. Brand or not."
Brand was released later that same day on $20,000.00 bail and awaits an October 15 court date.
Katy Tweeted soon after her honey's arrest, "If you cross the line & try an put a lens up my dress, my fiancé will do his job & protect me."