EXCLUSIVE PHOTO & DETAILS: David Arquette's Girlfriend Jasmine Waltz Hiding Out - With Paris Hilton's Ex Boyfriend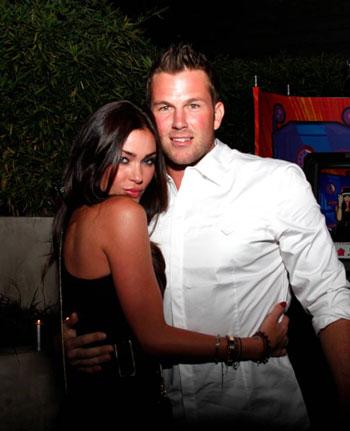 After being labeled the other woman in David Arquette's and Courteney Cox's marriage, Jasmine Waltz has found solace in the home of another famous woman's ex lover.
The 31-year-old has turned to Paris Hilton's ex-boyfriend Doug Reinhardt to help cope with the aftermath of her "once, maybe twice" tryst with Arquette.
"She went to Doug for support during this difficult time," said a friend, who works with Jasmine in the nightclub industry.
Article continues below advertisement
FIRST PHOTOS: Courteney Cox Surfaces Sans Wedding Ring
Waltz, an aspiring actress, has also dated Doug.
She went to his Hollywood Hills home this week, after she was hounded by paparazzi outside her own home in West Hollywood.
"Despite splitting, they've remained really close," explained Jasmine's pal.
After 11 years of marriage, Cox and Arquette announced Monday that they had separated.
The next day, the Scream 4 co-star gave a shockingly candid radio interview to Howard Stern, in which he confessed to sleeping with Waltz.