Exclusive
EXCLUSIVE: Michael Lohan Fires Back: Dina's Reality Show Should Be Called 'Living Off Lohan'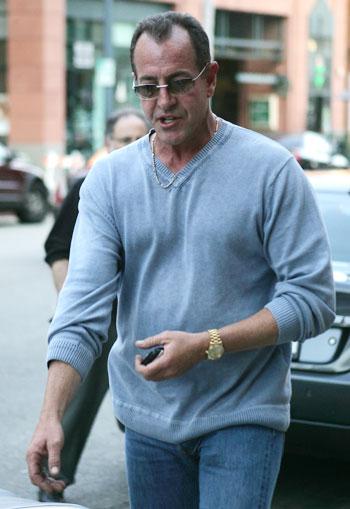 Dina Lohan's fighting words to her ex-husband Michael have unleashed a storm of he-said, she-said and now Michael Lohan is lashing back!
Speaking to RadarOnline.com on Thursday, Dina called Michael's claims that she was seeking a conservatorship over daughter Lindsay "absolutely untrue."
In an exclusive interview with Michael, the Lohan patriarch tells RadarOnline.com that he is moving forward with filing his own conservatorship because he thinks Dina and Lindsay's business manager, Lou Taylor, are going to beat him to it.
Article continues below advertisement
Michael also told RadarOnline.com that he's learned Dina is shopping a reality show about Lindsay's road to rehab--- something Dina says is also a complete lie.
But Michael stands by his claims.
"Dina is a proven liar. The cuckoo has seriously left her clock! She only wants to live off her kids with no regard for their well-being. Why? Because lost souls have none.
"I will battle high and low to help my kids and thwart every single plan this woman has. She is spiritually bankrupt without living off Lindsay. Maybe the next attempt at her reality show will be 'Living OFF Lohan.' I can't wait for the day when Dina and I can debate things face to face. But then again, chances are she'll punk out, because she can't speak the truth in front of anyone…not even the mirror."