Exclusive
EXCLUSIVE: Michael Lohan To 'Explain' Conservatorship To Lindsay - 'I Don't Want Her To Be Stressed'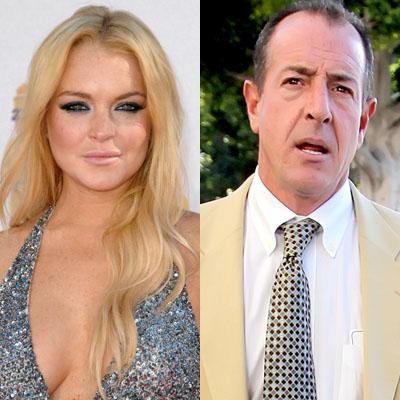 Michael Lohan isn't happy that his daughter Lindsay has found out about his plan to file for a conservatorship.
On Thursday, it was reported that the troubled actress discovered her father's plot to file for a conservatorship and was ready to go to court if she had to, to fight for her freedom.
Lohan told RadarOnline.com that he was advised by his attorney to file as petitioner of the conservatorship and then move to appoint an independent third party over her person and estate.
Article continues below advertisement
His reasoning was the belief that his ex-wife Dina and Lindsay's business manager Lou Taylor were going to try and gain control over Lindsay by filing their own conservatorship.
But now Michael tells RadarOnline.com exclusively that he may be re-thinking his plan.
"Now that someone has leaked to Lindsay that I am doing this, (and I'm sure they didn't say why), I am going to talk to her and try to explain," he said.