EXCLUSIVE: Lindsay Lohan 'Doing Well' In Latest Rehab Stint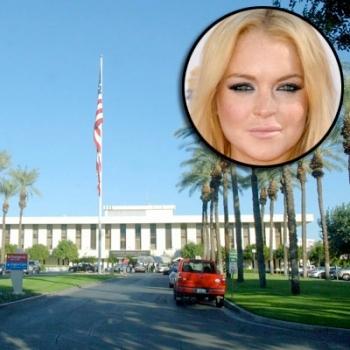 Lindsay Lohan has been in rehab at Betty Ford for a little more than a week, and a source close to the actress told RadarOnline.com she "is adjusting well" and "seems to doing well in the environment."
Lohan will return to court for a probation violation hearing October 22, where Judge Elden Fox could sentence the star to more jail time over her failed drug tests last month.
Our source said that "Lindsay won't be fighting the probation violation for her dirty drug test. Her lawyer won't be putting on any witnesses.
Article continues below advertisement
"In a sense it won't be a probation violation hearing, because Lindsay isn't fighting it," our source said. "It's up to Judge Fox what the punishment should be."
Since the Mean Girls star is in rehab, there is a possibility that she won't be required to attend.
"It's common for people that are in rehab facing the same situation to not appear in court, and remain in rehab," our source said. "This is a real possibility for Lindsay. It will be up to Judge Fox if Lindsay is required to attend. If ordered to appear, Lindsay will be there."
As RadarOnline.com previously reported, Lohan was taken into custody last month after two failed drug tests, then in a shocker, was released on $300,000 bail after her attorneys won an appeal shortly thereafter.
Following her 28 days in the program at Betty Ford, Lindsay will be moved to after care, a residential townhouse off hospital grounds.
Stay with RadarOnline.com for up-to-the-minute updates on this story as it develops.