EXCLUSIVE: Jersey Shore's Angelina 'Ridiculed & Abused' At Celebrity Boxing Match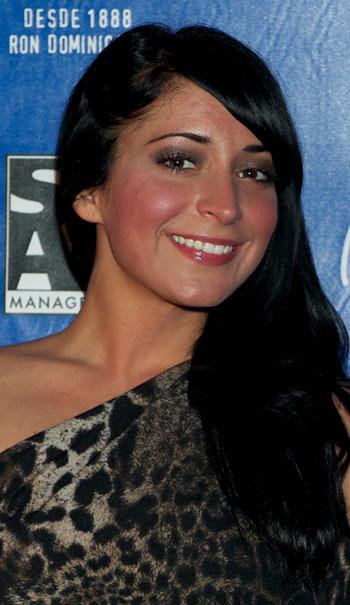 Jersey Shore's Angelina Pivarnick can't catch a break after her dramatic exit from the MTV hit reality show!
The Italian beauty refereed Kerry Schwartz an arch-nemesis and winner of VH1's Frank The Entertainer at the Big Bang Boxing match on October 2 in Springfield, Massachusetts, but as RadarOnline.com has learned, after she hit the ring, fans heckled and catapulted things at the reality star.
"The crowd just went crazy and started throwing Kotex at her," said Angelina's concerned mother Annmarie.
Article continues below advertisement
"She went there to have a good time and she got ridiculed and abused."
The fans threw the sanitary pads because Mike "The Situation" Sorrentino claimed Angelina left a dirty pad in bathroom during the taping of the second season and he placed it in her bed.
The crowds offensive behavior didn't stop at that.
"They kept yelling at her and screaming "dirty hamster," said her mother.
EXCLUSIVE VIDEO: The Situation Rocks Out At Chicago Club
Angelina who was accused of being unclean during the taping of the show was called dirty hamster, referring to a "dirty little animal," according to her mother.
She said, "She has been treated so poorly and it isn't even true. Angelina is very clean and actually takes two showers a day."
Despite the vilification, Angelina has been keeping busy with appearances across the country and has had a positive response from her fans. She recently took up singing, recording her new single, "I'm Hot'.