Exclusive
EXCLUSIVE: Jersey Shore's Angelina Punches Limo Driver!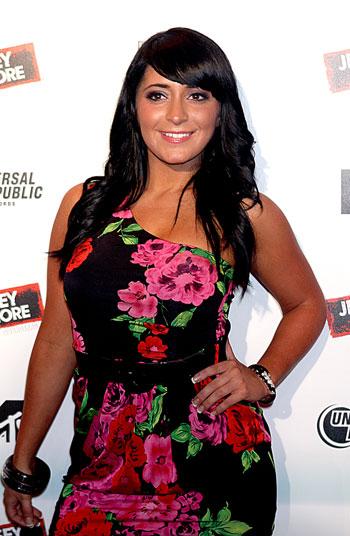 Don't mess with Jersey Shore's Angelina!
A hired driver learned that lesson the hard way recently when she punched him in the head after he insulted her mother, Angelina Pivarnick's mother told RadarOnline.com exclusively.
The incident happened after Angelina appeared at The Big Bang Celebrity Boxing match in Springfield, Massachusetts on October 2nd. The appearance was not a smooth one for the reality star as she dealt with an evening of ridicule and abuse from the crowd.
Article continues below advertisement
Things got even worse when the driver who was hired to take Angelina to and from the boxing match began hitting on Angelina's mother and wouldn't take no for an answer. When it became clear that Angelina's mother Annmarie had no interest in the driver, he started cursing her.
EXCLUSIVE VIDEO: The Situation Rocks Out At Chicago Club
"Angelina was trying to stop this guy from being disrespectful to me," Annmarie told RadarOnline.com. "The guy took it too far."
The driver called Angelina's mother a wh*re and a slut, RadarOnline.com learned. Then he pulled over the vehicle to argue some more.
Big mistake!
As soon as he pulled over, Angelina punched him in the head! And she was so furious that her mother had been insulted, Angelina kept punching the guy.
"After Angelina fought with the guy he called his brother who immediately arrived on the scene, and then threatened to get more people to come and fight us," Annmarie told RadarOnline.com. 

"It was scary because it was 3:00am and we were in a bad neighborhood."
Article continues below advertisement
The crazy scene ended with Angelina calling a contact at Celebrity Boxing who sent someone else over to drive her home.
MTV's hit show Jersey Shore has spotlighted some outrageous and brutal girl fights this season between cast mates and Angelina proved she's not afraid to rumble either! While she's endured tough times on the show and at some appearances she has also received a positive response from fans and recently took up singing, recording her new single, "I'm Hot'.