Exclusive
EXCLUSIVE: The Document That Started 'Housewives' Brawl - Read Tamra Barney Lawyer's Letter To Jeana Keough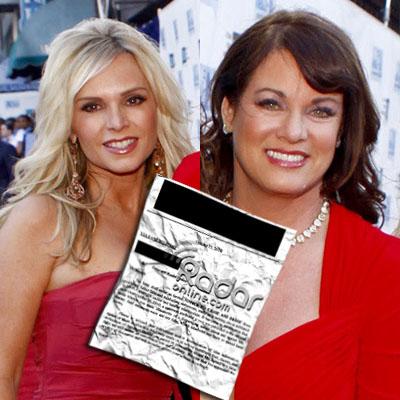 This is the letter that started a wild brawl at the wrap party for Real Housewives of Orange County.
RadarOnline.com exclusively obtained the letter written to Jeana Keough from Tamra Barney's lawyer – a letter that triggered a glass-throwing brawl on Saturday night.
EXCLUSIVE DOCUMENT: Read The Legal Letter Here
Barney's attorney demanded that Jeana cease and desist "from making any further false and misleading statements... about or realted to TAMRA BARNEY and/or her familial relationships."
Article continues below advertisement
As RadarOnline.com reported exclusively, when Tamra attempted to hand the letter to Jeana at the wrap party, Jeana pushed her, knocking her backward. Tamra then threw a glass of wine at her.
Jeana retaliated by trying to throw
a glass of wine at Tamra but missed and hit someone else! That person, then pushed Jeana up against the wall in the mayhem. A man with Jeana later threw a wine glass at Tamra's feet in the driveway.