Exclusive
EXCLUSIVE: BH Housewife Lisa VanderPump Says Friendships Will Be Broken On New Season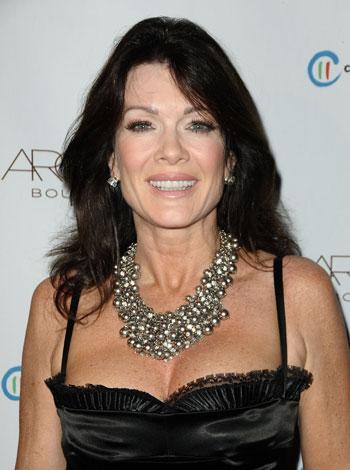 Bravo's Real Housewives franchise never fails to deliver on the drama. In an interview with RadarOnline.com, Real Housewives of Beverly Hills star Lisa VanderPump opens up about what to expect this season, revealing that some close bonds will be broken during the course of the reality show.
"This is about the dynamics of six interesting women," VanderPump told RadarOnline.com during Rochelle Gores Fredston's ARCADE Boutique's The Autumn Party benefiting the Children's Institute, Inc. "People say they are scripted. I never saw a script. And you know what, sometimes I would have loved one. It just doesn't happen like that. You're just on a runaway train."
Article continues below advertisement
The women this season deliver on the spectacular from their incredible mansions and over the top luxurious lives. VanderPump, who owns celebrity studded restaurants Sur and Villa Blanca, says the gilded opulence on the show serves as a stunning backdrop to the soap opera storylines.
"Of course friendships were broken. But I am not going to pre-empt it. It's like don't read the last page of a book. But things happen," she hints. "Relationships change. You expect that. It's like when you go on a holiday with six women and things happen. Things take off and you have to expect that.
"Things happen that at the time seemed irreparable," VanderPump added. Still, there is plenty of fodder for a reunion episode: "But maybe now I see there's hope in the future."
Vanderpump reveals that she corralled some of the other women to join the show. "I persuaded some of them to get into it, so if it all goes horribly wrong they can blame me!" she laughed. "I said, we can't do it alone. I'm not going to do it without you."
Article continues below advertisement
As for whether or not she would sign on for season two if the show takes off like past franchises: "We all have to think about that. We all have busy lives. I have three businesses and my restaurants, and my skincare line. We need to see how it fits into our schedule. I loved it. I have no regrets."
The Real Housewives of Beverly Hills premieres on October 14 at 10/9c.
RELATED STORIES:
EXCLUSIVE: Hot Fitness Trainer To Be New Real Housewives Of O.C. Star