Exclusive
EXCLUSIVE: 'Balloon Boy' Dad Richard Heene Now Selling Back Scratching Posts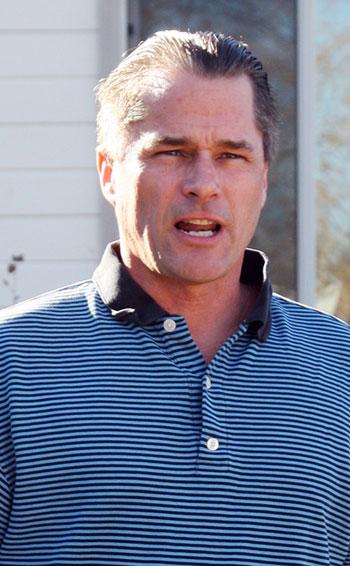 Balloon Boy dad Richard Heene is hoping to get rich by selling $20.00 'Bear Scratchers' – a back-scratching post created for humans, RadarOnline.com can reveal.
The infamous father – who was jailed for his part in the balloon prank – has been filming videos to promote the bizarre back scratching post, designed for people who want to scratch their itchy backs by rubbing up against a large piece of textured wood.
Article continues below advertisement
Heene was released in March 2010 after being given a 90 day jail sentence and has been keeping a low profile ever since.
A friend told RadarOnline.com: "Richard has moved his family to Florida and he wants to get rich from his 'Bear Scratcher' device he plans to sell for $20.00.
"At the moment he is making ends meet by doing construction work but he still insists the whole incident was not a publicity stunt.
"It seems like a crazy idea but Richard has always fancied himself as an inventor."
The Balloon Boy story grabbed headlines all over the world when Heene falsely reported his 6-year-old son Falcon Heene had floated off in a homemade helium balloon on October 15, 2009 a worldwide audience watched the bizarre incident unfold as the Mylar balloon soared 7,000 feet over eastern Colorado -- with no boy in it.
Article continues below advertisement