Ellen DeGeneres' Wife Portia De Rossi: I Weighed 82 Lbs While Battling Anorexia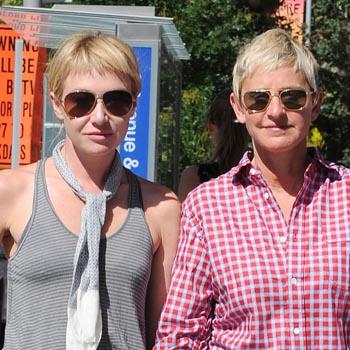 Portia de Rossi is set to make a stunning admission on Monday's Oprah, RadarOnline.com has learned. Ellen DeGeneres' actress wife once weighed only 82 pounds!
Portia has addressed her battle with anorexia previously, but never on TV and never in such detail.
"I wasn't that proud of it," Portia told Oprah. "But it was certainly a recognition for my self control. I definitely had some pretty amazing willpower to get down to 82 pounds. And that's what I was holding on it. I didn't think of anything else."
Article continues below advertisement
The Australian-born de Rossi explained that her anxiety over being gay in Hollywood contributed to her weight issues. It was during her four seasons on Ally McBeal (1998-2002) that the eating disorder took hold.
Oprah also got the Arrested Development star to confess to some of the fears she had about coming out that even Ellen didn't know.
Portia and Ellen were married in August, 2008 during the time when same-sex marriages were legal in California. Portia recently changed her last name to DeGeneres but will continue as de Rossi professionally.