Carey Mulligan Shacks Up At Motel After Reported Split From Shia LaBeouf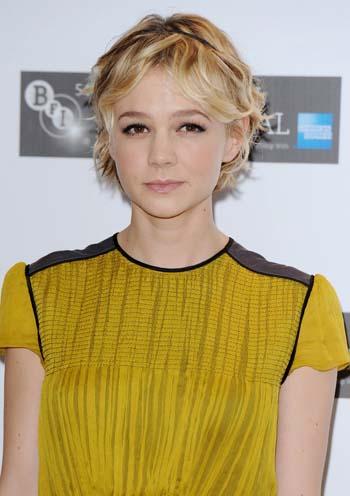 It doesn't take much to impress Carey Mulligan: ever since her alleged split from Shia LaBeouf, the actress has been living out of a room at a modest Best Western motel in Hollywood.
"She looks great and sometimes comes with a guy friend and it's not Shia," an employee told RadarOnline.com, adding that Mulligan has been there for about two weeks.
The motel- which has standard rooms for around $69 a night- has been under construction with lots of scaffolding throughout.
Article continues below advertisement
The low-key actress often brings groceries back to her room.
"It's weird seeing her here," the employee added. "I'm like in awe."
The identity of Mulligan's guy companion is unknown.
LaBeouf has been linked to his current Transformers 3 co-star Rosie Huntington-Whiteley. The Victoria Secret model reportedly has been dating actor Jason Statham since April.
Mulligan is currently in town shooting scenes for a new movie "Drive." It's about a Hollywood stunt performer who moonlights as a wheelman and discovers that a contract has been put on him after a heist gone wrong. The movie is scheduled to be released sometime next year.