A Fashion Fix For Glam Girls On-The-Go!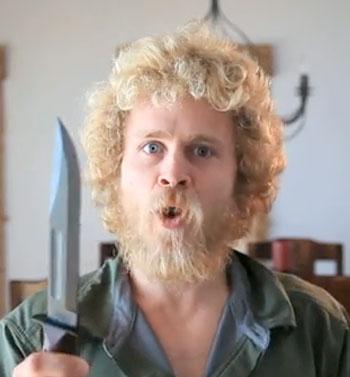 Calling all on-the-go glam girls! RadarOnline.com has discovered a fabulous and trouble-shooting collection of products called Go-Girl, which can save anyone from the embarrassment of dreaded fashion disasters.
The brainchild of a former Hollywood and corporate event planner, the company came to fruition when the style-savvy career girl encountered a hairy situation. After leaving the house every morning for work, she realized that she had hair and lint all over her professional attire. As a lint roller isn't exactly a practical tool to carry around in a Gucci bag, she thought wouldn't it be great if there were portable lint sheets?
Article continues below advertisement
Since introducing Lint-On-The-Go-Sheets, Go-Girl has expanded their product line to other useful and clever items, including CHIC Apparel Tape, VAVA-VOOM Nipple Concealers and HEM-HELP. The products are reasonably priced, ranging from $12 for 20 Lint-On-The-Go sheets to $40 for a BUBBLES SPA SET, which contains everything you need for a spa day at home.
Meet Hollywood's Latest Crop Of 'It' Girls
Packaged in totally chic re-usable tins, Go-Girl's product have become a staple for Hollywood It Girls, fierce fashionistas and hard-working career girls across the globe, and has also been featured on such shows as The Daily 10, TV Guide Network's The Fashion Team and The Insider.
Go-Girl is offering RadarOnline.com readers an exclusive 15% off discount, for all purchases on their website. Just type in 'Radaronline' at checkout!