VIDEO: Wrong Winner Announced On Australia's Next Top Model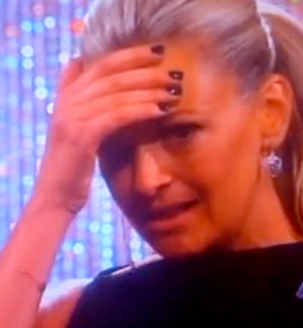 We haven't seen a beauty pageant moment this awkward since Carrie Prejean.
Watch the video on RadarOnline.com
Australia's Next Top Model hostess Sarah Murdoch announced Kelsey Martinovich as the show's victor over Amanda Ware in its Tuesday finale, a title that's accompanied by an eight-page spread in Harpers Bazaar, a modeling contract, a Levi's jeans campaign worth $25,000, a trip to New York, a Ford Fiesta Zetec, and $20,000 cash.
Article continues below advertisement
Just one problem: Martinovich didn't win.
"Oh, I'm so sorry, Kelsey," Murdoch said on the live broadcast about 20 seconds after announcing the winner. "This is a complete accident, its Amanda that won."
A backstage communication error led to the monumental snafu, show officials said, as the winner was actually Ware.
"At the time of the result announcement there was a miscommunication between the broadcast truck and the stage," a spokesman for Foxtel, which airs the show, told the Sydney Morning Herald. "Sarah handled what was a difficult situation with utmost professionalism and grace."
Foxtel made it up, somewhat, to Martinovich, giving her $25,000 and a trip to New York.
Martinovich showed great maturity and poise in handling the agony of defeat.
"I am thrilled for Amanda, we have grown so close during this amazing experience," she said. "I understand that live television has its risks and nothing is going to stop me from achieving my dream of becoming a successful model."