VIDEO: Spencer Pratt Shaves His Beard In Online Spoof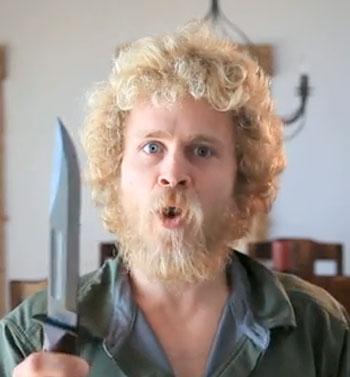 At long last, the world can rest easy -- Spencer Pratt has shaved his beard.
The controversial reality star, who more recently has resembled more of a Beverly Hillbillie than Hollywood wannabe, posted a video on YouTube in which he takes a hunting knife to his facial hair.
"I will be removing my flesh colored beard in honor of things working out with my wife, Heidi Montag," Spencer says.
"Executives feel that I'm 'off brand'."
Article continues below advertisement