VIDEO: Harry Potter and the Deathly Hallows - The New Trailer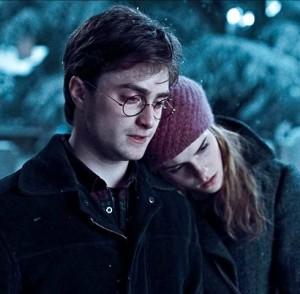 The second preview clip of the upcoming blockbuster Harry Potter and the Deathly Hallows: Part I has just been released, and RadarOnline.com has it for you.
Watch the clip on RadarOnline.com
The film tells the story of Potter's latest woes with Lord Voldemort's army of Death Eaters. In the preview, we see a scene featuring Potter surrounded by six different incarnations of himself (its actually his friends, who are transformed to look like just like him to confuse Voldemort).
Article continues below advertisement
Potter star Daniel Radcliffe told Empire Magazine at London's Movie-Con last month that filming the latest installment was quite the labor of love.
"It was hard," Radcliffe said. "Before, the producers and directors were very good at taking all the pressure on their shoulders, but this time going into it we were slightly more nervous than we were before, because we didn't want to screw it up as the last one.
"It was a long shoot, near enough 18 months," he said, "but a film set is the best place in the world as far as I'm concerned."
Harry Potter and the Deathly Hallows: Part I hits theaters on November 19.