Taylor Swift & Kanye West To Perform At Video Music Awards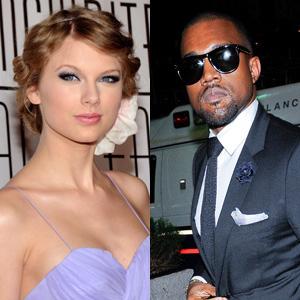 Taylor Swift's appearance on tonight's MTV Video Music Awards was set to be a surprise but RadarOnline.com has learned the singer was spotted rehearsing Saturday for what is sure to be a memorable performance.
It was a year ago when Swift saw her moment of VMA glory hijacked by Kanye West as he interrupted her acceptance speech for best female video -- he wanted the trophy to go to Beyonce.
Since then West has apologized to Swift through Twitter and song, and it's expected he'll try to win her over again when he performs tonight.
Article continues below advertisement