Snooki To Release Fiction Novel Next Year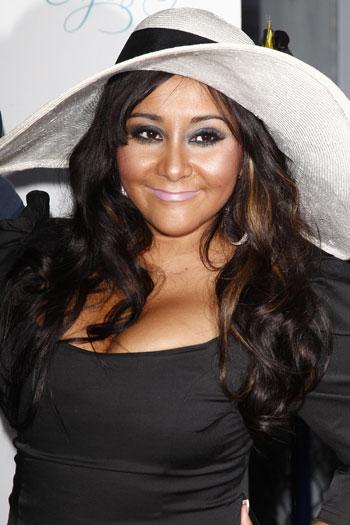 While many wrote off the Jersey Shore crew as flash-in-the pan wonders, the larger than life reality tv brood is proving adept at capitalizing on the spotlight. Nicole "Snooki" Polizzi is hoping to strike some Lauren Conrad-like publishing gold by writing her own fictional tome.
Like Conrad's bestsellers, Snooki's novel A Shore Thing will have echoes of the tanned star's real life. Expected to be published early next year by Simon & Schuster's Gallery Books, it is a story of "a girl looking for love on the boardwalk (one full of big hair, dark tans and fights galore)," according to MTV.
Article continues below advertisement
Gallery Books VP Jennifer Bergstrom says the book is a "fun, sexy novel."
Snooki hopes her words will help people's appreciation of the Garden State reach new heights.
"I'm pumped to announce to my fans a project that I've been working on for some time," she said in a statement. "This book will have you falling in love at the shore. It's 'A Shore Thing!' "