REPORT: Stars Of 'Deadliest Catch' Sued Over Spin-off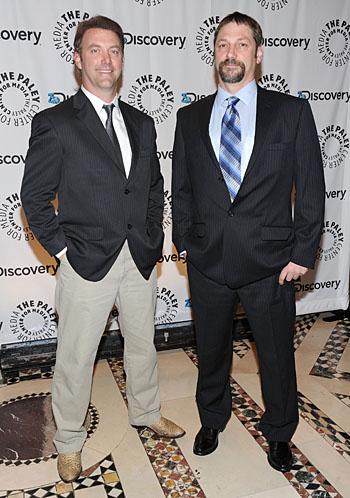 Discovery Talent Services, LLC has filed a $3 million lawsuit against two of the stars of the hit show Deadliest Catch for allegedly failing to follow through with an agreement to film a spin-off, RadarOnline.com has confirmed.
According to the Hollywood Reporter, Johnathan and Andy Hillstrand were supposed to shoot a one-time special called Hillstranded, documenting the team's various adventures in Alaska.
Article continues below advertisement
Two weeks of principal photography was allegedly shot in June but much remained left to film.
According to the report, the lawsuit alleges the Hillstrand defendants determined that they would reverse course, dishonor their promises, and refuse to render the services necessary to complete Hillstranded.
Discovery claims the Hillstrand's failure to complete the work caused production on the new show to remain incomplete. The company also claims that the show has suffered substantial losses as a result.
A spokesperson for Andy Hillstrand tells RadarOnline.com that she is aware of the lawsuit but that her client "has no comment at this time."
The Hillstrands starred in the last five seasons of Deadliest Catch, one of Discovery's most popular shows on any of its affiliated networks.