Rapper Busta Rhymes Sued For Alleged Assault and Battery At Famous Eatery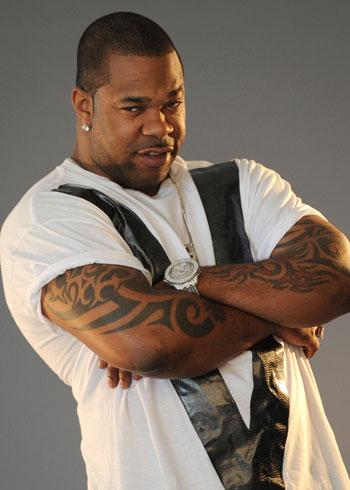 Busta Rhymes, aka Trevor Smith, is being sued by a woman claiming the rapper threw a glass at her at an upscale restaurant earlier this summer, RadarOnline.com has learned.
READ THE LAWSUIT
According to the lawsuit, Devin Cooper and her companion were patrons at the Mr. Chow eatery in Beverly Hills on June 26th, 2010 and were seated at a table next to Rhymes.
Ms. Cooper claims a woman sitting with Rhymes began yelling at her that she was "too close to their table."
Article continues below advertisement
In response to the woman's "loud and aggressive" comments, Cooper claims she attempted to reposition her chair to appease the group.
But when the woman in Rhymes entourage continued to make comments, Cooper claims she asked her to please calm down.
That's when Rhymes allegedly began yelling at Cooper, "that's my sister, that's my blood!"
In the lawsuit, Cooper claims she tried to carry on with her dinner and ignore Rhymes increasingly threatening conduct, but claims Rhymes threw a drinking glass at her, missing her by mere inches.
Cooper says she was "shocked and afraid for her safety" and both she and her companion left the restaurant.
Cooper is suing for assault and battery and is seeking $250,000 in damages.