The Plant Spa: Plantogen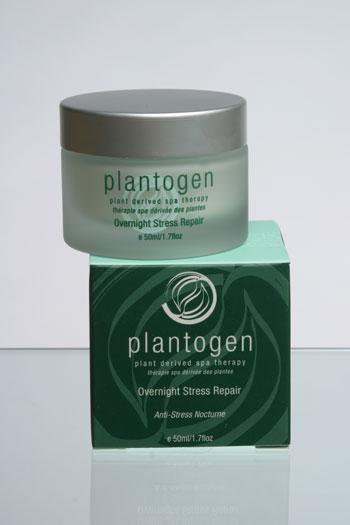 Plantogen products are all derived from, you guessed it, plants, like the Manuka honey which comes from Australia and New Zealand and is known for it's healing properties. It's so pure you can use it to sweeten your tea, though we recommend putting on your face where it an do the most good!
Their newest "invention" is the Overnight Stress Repair , which renews and refreshes your skin. Had a stressful day? After a through cleansing, apply the rich cream and wake up looking refreshed. The combination of Manuka Honey, Lecithin, Chamomile extract, Vitamin C and Retinol help to improve the appearance of tired, stressed skin. Within a short period of time, we noticed a visible difference in our complexion.
Article continues below advertisement
Get those plants working for you, too!